At the completion of the first two Semesters of the Programme and before the commencement of the third semester, the student is required to undergo a summer training programme in an organisation. A report based on the summer training shall be submitted within six to eight weeks from the commencement of the third Semester. Examinations to reputed business/ industrial houses where, the students are supposed to work on a problem oriented project and after completion of training the students are required to submit a detailed report on the project and the experienced they have gained during the training.
Availability of abundance of skilled and effective manpower is key to triggering developmental pace in the society. Today, education is not just dissemination of knowledge, but equipping the students with appropriate skills and ability to take up new challenges in Industry-environment for contributing to the society effectively as well as for fulfilling their dreams. JNU is located close to industry in the Delhi and the NCR region. This locational advantage would facilitate its placement programme.
The Training & Placement (T & P) Coordination Committee of Atal Bihari Vajpayee School of Management and Entrepreneurship (ABVSME) plays a crucial role in locating job opportunities for students its graduates by keeping in touch with reputed firms and industrial establishments. The Placement Cell operates round the year to facilitate contacts between companies and graduates.
The Training & Placement (T & P) Coordination Committee organizes career guidance programmes for all the students. The Coordination Committee arranges training programmes like Personality Development Programme, Communication Skills, Group Discussion, Entrepreneurship Development Programme, Industry visit and on-site Training. The Coordination Committee also conducts Expert interaction sessions for Industry to Institute Convergence.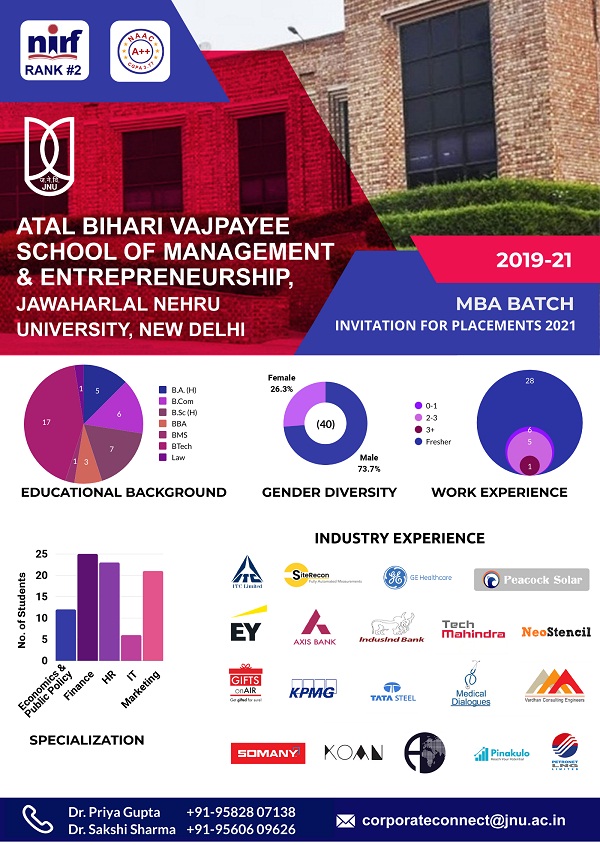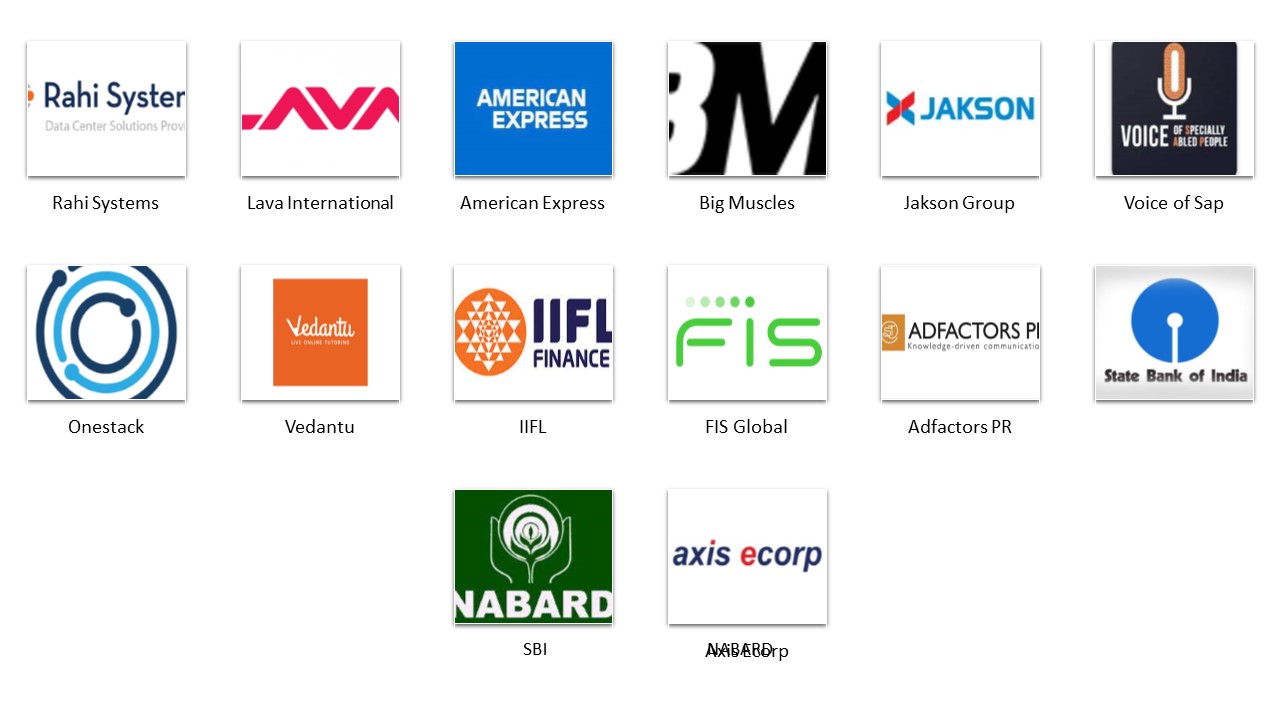 ­­­­­INDUSTRIAL VISIT to Somany Ceramics Ltd.
The first batch of Atal Bihari Vajpayee School of Management and Entrepreneurship (ABVSME), Jawaharlal Nehru University (JNU) got a fine opportunity to have an Industrial visit to the India's oldest and the one of the leading ceramics company, Somany Ceramics at their Bahadurgarh base, where in presence of faculty Dr. Priya Gupta, the company's Corporate HR head Mrs. Archana Phogat with her team member Mr. Abhinav and Er. Yogesh from R&D department of the company gave us more insight of the whole Tile manufacturing process and their HR offerings. After a short brief about what's going on in their company regarding manufacturing part, students visited the plant where the actual manufacturing process was going on.
This Industrial visit helped them to gain more information about the Ceramics sector of India and what current industrial sector want students to learn, as the next generation of leaders. It was totally a nice learning experience for us.