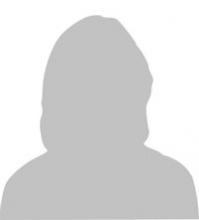 Centre/School/Special Centre:
Centre for English Studies,
School of Language, Literature and Culture Studies
Email:
ritabanerjee@mail.jnu.ac.in
Areas of Interest/Specialization:
Shakespearean Studies, Seventeenth-Century British Literature, Economic Criticism and Historicism, Renaissance Historiography, Travel Narratives, Indian (especially Bengali) Literature, Subaltern Studies, Translation and Adaptation 
Awards & Honours:
Summer 2016: Visiting Fellowship at Trinity College, Dublin
2010. Awarded Fellowship at Indian Institute of Advanced Study, Shimla
2009. Visiting Fellowship, University of Cambridge 
Best Peer Reviewed Publications (upto 5):
"Thomas Roe and the two Courts of Emperor Jahangir and King James," Etudes Anglaises 70.2 (2017): 147-66
"Marginalization and Subversive Religious Rites: Worship of Dharmathakur in West Bengal," Rethinking Social Exclusion in India, ed. Minoru Mio and A. Dasgupta (London: Routledge, 2017).
Gold, Land, and Labor: Ideologies of Colonization and the Rewriting The Tempest in 1622," Studies in Philology 110.2 (2013): 291-317              
"The Common Good and the Necessity of War: Emergent Republication Ideals in Shakespeare's Henry V and Coriolanus," Comparative Drama 40.1 (2006): 29-49.      
"Women Pleas'd and Swetnam the Woman-hater Arraign'd by Women: John Fletcher's Participation in the Swetnam Debate and the Date of the Play," Research Opportunities in Medieval and Renaissance Drama 44 (2005): 103 -115.
Recent Peer Reviewed Journals/Books (upto 3):
Ideology and Identity: The Transnational Journey of a Genre in Early Modern Europe (Calcutta, 2018).
"Thomas Roe and the two Courts of Emperor Jahangir and King James," Etudes Anglaises 70.2 (2017): 147-66
"Swadeshi and the Revolutionary Movement in Rabindranath Tagore's Ghare Baire and Char Adhyay," Journal of the School of Language, 20 (2016): 40-51