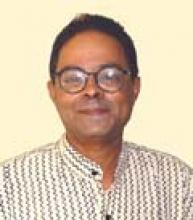 Centre/School/Special Centre:
Centre of Social Medicine and Community Health,
School of Social Sciences
Email:
mohanrao@mail.jnu.ac.in mohanrao2008@gmail.com
Areas of Interest/Specialization:
Public health, the political economy of health, history of health and population, health policy and population policy
International Collaboration/Consultancy:
Collaboration with department of History, University of Warwick, 2010-2013.

Collaboration with University of Edinburgh, 2013-2016. 
Best Peer Reviewed Publications (upto 5):
1.From Population Control to Reproductive Health: Malthusian Arithmetic, Sage.

2.Ed. Disinvesting in Health: The World Bank's Health Prescriptions, Sage.

3. Ed: The Unheard Scream: Women's Health and Reproductive Health in India, Zubaan.

4.Ed with Sarah Sexton, Markets and Malthus: Population, Gender and Health in Neo-liberal Times, Sage.

5.Ed with Sarah Hodges, Public Health and Private Wealth: Stem Cells, Surrogacy and Other Strategic Bodies, OUP.
Recent Peer Reviewed Journals/Books (upto 3):
1.With Betsy Hartmann,†Indi?s Population Programme: Obstacles and Opportunitie?, EPW, Vol. L, No.44, 31st October 2015.

2.First author, "Draft National Health Policy 2015: A Public Health Analysis", Economic and Political Weekly, Vol L, No.17, 25th April 2015.

3."Crawling Insects in a Petri Dish" in Prasanta Chakravarty (Ed), "Shrapnel Minima: Essays from Humanities Underground", University of Chicago Press and Seagull India, 2014.