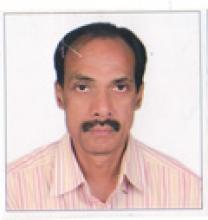 Centre/School/Special Centre:
Centre for West Asian Studies,
School of International Studies
Residence:
011-26741101, 09650364178
Email:
pradhan@mail.jnu.ac.in , bansidharpradhan@gmail.com
Qualifications:
M.Phil, Ph.D. (West Asian and North African Studies) Jawaharlal Nehru University. New Delhi.
Areas of Interest/Specialization:
Politics and Foreign Policy of West Asia with focus on the Fertile Crescent Countries, Terrorism, Israel-Palestine Conflict and India-West Asia Relations.
Courses Offered: (M.Phil): 
1. "West Asia in World Affairs". (Monsoon)
2. "Government and Politics in the Fertile Crescent Countries". (Winter) 
Experience:
Professor since Nov. 2008
International Collaboration/Consultancy:
Best Peer Reviewed Publications (upto 5):
1. From Confrontation to Hostile Intimacy: PLO and the U.S. (New Delhi: Sehyog Prakashan, 1994).pp.403.

2. Dynamics of Conflict and Peace in West Asia (Delhi: Kalinga Publications, 2003) XL +274.

3. "Terrorism as an instrument of Armed Struggle and Diplomacy: The Changing Face of the PLO", International Studies, vol.38, no.4, October-December 2001 (Special Issue), pp.381-426.

4. "Changing Dynamics of India's West Asia Policy", International Studies, vol.41, no.1, January-March 2004, pp.1-88.

5. "Palestinian Politics in the Post –Arafat Period", International Studies, vol.45, no.4, Oct-Dec.2008, pp.295-339. 
Recent Peer Reviewed Journals/Books (upto 3):
1. "Saudi Arabia and the US: Contextualizing an Uneasy Relationship in the Post-11 September Phase", in G Dietl, G. Pant, AK Pasha and PC Jain eds., Contemporary Saudi Arabia and the Emerging Indo-Saudi Relations (Delhi: Shipra, 2007), pp.101-125.

2. "Democratising Iraq through Military Intervention", in Rajendra M. Abhyankar, ed., West Asia and the Region: Defining India's Role. (New Delhi: Academic Foundation, 2008), pp.333-365.

3. "Why and How to Study West Asia: An Indian Perspective", in Mohammad Gulrez, ed., Area Studies in India: Challenges Ahead (Centre of West Asian Studies: AMU Press, 2009)pp.24-37