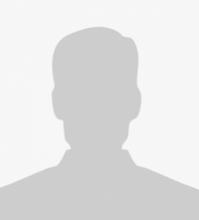 Centre/School/Special Centre:
Centre for Comparative Politics & Political Theory,
School of International Studies
Qualifications:
M.A(English), M.Phil (English), M.A (History) PhD (Modern Indian History) 
Areas of Interest/Specialization:
Historical and contemporary identity formations in modern India, Indian Political and Social Thought, Literary Studies.  
Experience:
University of Delhi, 1977-2016 (Teaching undergraduate English at Zakir Husain [E], Dyal Singh [E], Bhagat Singh [E], Sri Venkateswara; M.A Co –operative teaching at Depts. of English and History; M.Phil Co – operative teaching at Dept of History; multi - disciplinary position at Faculty of Political Science [2005 – 2016], CCPPT, JNU (presently) 
Awards & Honours:
Invited Teaching of Modern Indian History at University of Witwatersrand; 
Fellowships at Charles Wallace India Trust, I,I,A,S, Shimla, N.M.M.L, New Delhi, C.S.S.C, Kolkata; 
Chair,Paschimbanga Itihas Sansad [West Bengal Historical Association, Modern India], 2007 
International Collaboration/Consultancy:
Member of UiO, Norway – Delhi University team to formulate proposal for Post – Graduate education and research, 2012-13. 
Best Peer Reviewed Publications (upto 5):
1. Dying Hindus: The Production of Hindu Communal Common-Sense in Early Twentieth Century Bengal, Economic and Political Weekly, June 19, 1993.

2. Historic trauma and the politics of the present in India, The Wiser Review, No.1, July 2004 rpt. Interventions: International Journal of Postcolonial Studies, Vol.7, Issue 3, 2005.

3. The interlocking worlds of the Anglo Boer War in South Africa\India, The Journal of South African History, 2007.

4. A nineteenth century romance of counterfactual time: An essay on "Swapnalabda Bharatbarsher Itihas", History in the Vernacular eds. Partha Chatterjee, Razzuddin Aquil (Ranikhet: Permanent Black, 2008). 

5. Collectives Today: The novelties of the Rizwanur movement, Theorising the Present: Essays for Partha Chatterjee eds. Anjan Ghosh, Tapati Guhathakurta, Janaki Nair (New Delhi: OUP, 2011) 
Recent Peer Reviewed Journals/Books (upto 3):
Heterogeneities: Identity formations in Modern India (New Delhi: Tulika, 2011)

Co- Edited, Volume III: Indian Political Thought, ICSSR Research Survey and Explorations Volumes in Political, (Delhi: Oxford University Press, 2013)

Co-operation and Co-operatives: The global dilemmas of Tagore's Rural Democracy, Literature Compass 12/5 (2015).