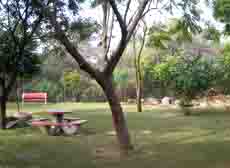 Individuals should apply directly to the JNIAS. Application material to be submitted:

• A research proposal (maximum of 5 pages -1000 words)
• A Brief summary (Maximum of 200 words)
• Curriculum Vitae (Please indicate your more recent work/ publication/teaching/ projects)
• Names and addresses of two referees
• Indicate the name(s) of JNU faculty, Centre or School with whom you would like to be associated during the stay.
Application form (scanned copy) and documents are to be sent to email below
Prof. Bhagat Oinam
Director
Jawaharlal Nehru Institute of Advanced Study
Jawaharlal Nehru University
New Delhi 110067
India
Email: jnias@jnu.ac.in
Note: Address all questions or queries to the Director at: jnias@jnu.ac.in
JNU faculty from different Schools and Centres may also encourage individual scholars outside India to apply for consideration of the JNIAS.
The decision of the JNIAS Advisory Board regarding the selection of the fellows will be final.