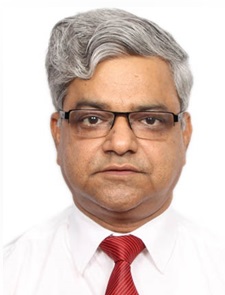 The School of Environmental Sciences (SES) is one of the pioneering centres of environmental research and education. It was founded in 1974. The school is inter-disciplinary in nature having world class faculty from different disciplines such as physics, chemistry, biology and geology etc.

The school has made significant contributions towards generation of new knowledge and providing solutions for various environmental problems related to climate change, global warming, acid rain, air quality, arsenic in water, carbon sequestration, bioaerosols, river systems, landfills, geochemistry mapping, biodiesel, glacier melting, toxic metal accumulation, microwave radiation, sustainable development, Himalayan ecosystem, agro-ecology, remote sensing etc.

There are a number of ongoing activities for enhancement of learning and skills of the students. We need a breakthrough research about the utilization of crop residue burning, dust air pollution, environmental safety, environmental impact assessment, solid wastes management, wet land management, river rejuvenation, reactive nitrogen, atmospheric mercury, bioaerosols, long range transport of pollutants, green technologies etc. I wish that the SES faculty will be making efforts for providing solutions for such environmental problems. I am sure that the SES faculty will be considering the suggestion which will be leading to some new grants and global collaborations too.
Vision:
To enhance global visibility and leading role in environmental policy making by means of modern education, research, awareness and futuristic policies through nurturing the best young minds.

Mission
To educate students for serving the society through advanced learning about various environmental processes and materials.
To nurture critical thinking of the youths and engage them in innovative environmental research.
To link degree education with entrepreneurship through skill development approach.
To facilitate the students by all possible means to make them a world class human resource.