Godavari Hostel named after the second longest river in Western India, is one of the oldest hostels in the journey of JNU. The beautiful red brick-structure, standing testimony to years of perseverance and inspiration is a home to around 348 with both single and double occupancy. The occupants ranging from those pursuing bachelors to doctoral degrees have given a legacy of successful careers and modesty. The strength lies in the harmonious coexistence of girls from different regions, language and cultures from various regions of India and from all parts of the world.
The four wardens living in each corner of the hostel buildings look into the administrative issues of hostel. Like hands-on guardians they cater to the requirements of the residents. The mess managers along with a team of cooks and helpers provide hygienic and nutritious meals. The cleanliness of the hostel is efficiently upheld by the sanitation team despite the challenges of infrastructure being an old hostel. The office staff are there to look into routine matters related to running the hostel efficiently and with punctuality. They are the backbone of the hostel through providing all requisite support. It is a matter of pride that Godavari has been the first hostel within IHA to have attained 100 percent online payments of mess bills since October 2017.
The democratic ethos of JNU is replicated within Godavari hostel through the annual hostel elections to elect a President along with six hostel committee and six mess committee members. The team represents students' issues at hostel, IHA and University level. They organise the hostel night which is a fiesta depicting the vibrant cultural ethos and has won accolades. It is a much awaited function as it showcases the exceptional talents of Godavari Girls. The unique feature of this hostel is an interactive closed online google group 'godavarionline' and a whatsapp group which comprises all residents and wardens. This is a platform where problems are flagged, solutions are presented and ideas are exchanged.
Godavari's strategic location opposite the State Bank of India, nearness to the popular 'Nilgiri Dhaba' which is famous for banta, pakoras and chai over rounds of intellectual and proximity to administrative and academic buildings have made it the most centrally-located hostel. This hostel is home to differently-abled students because of accessibility factor, availability of lift facility and sensitive and dedicated hostel staff.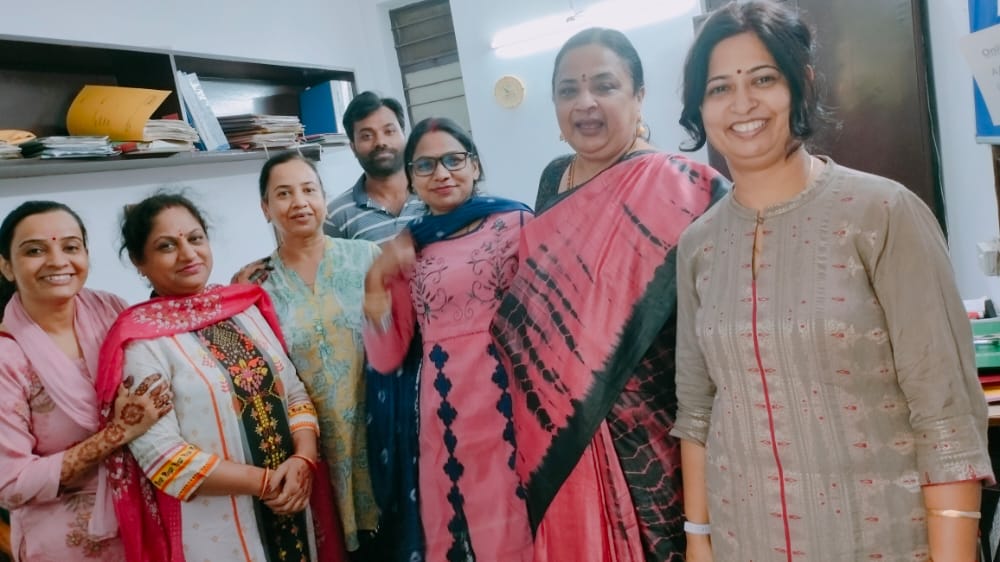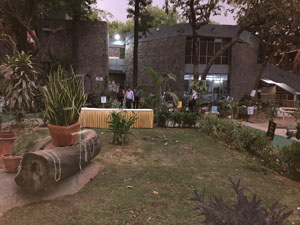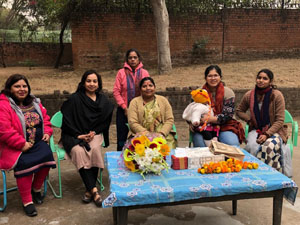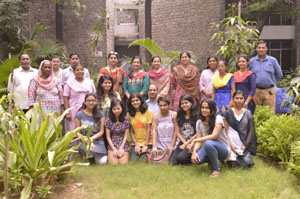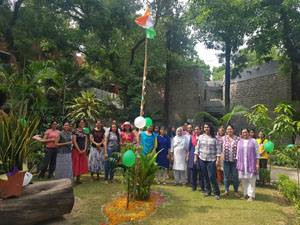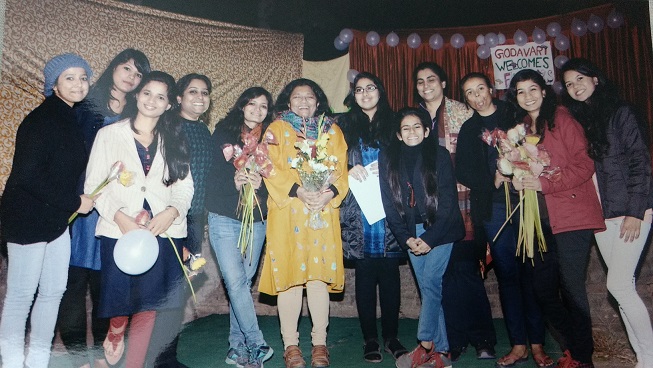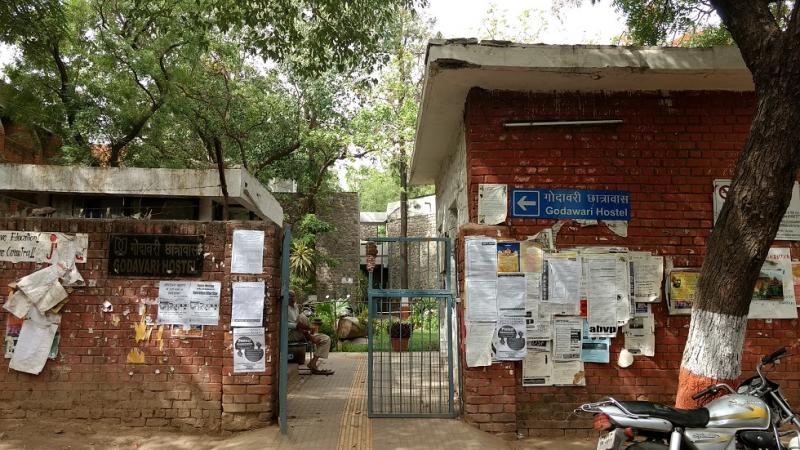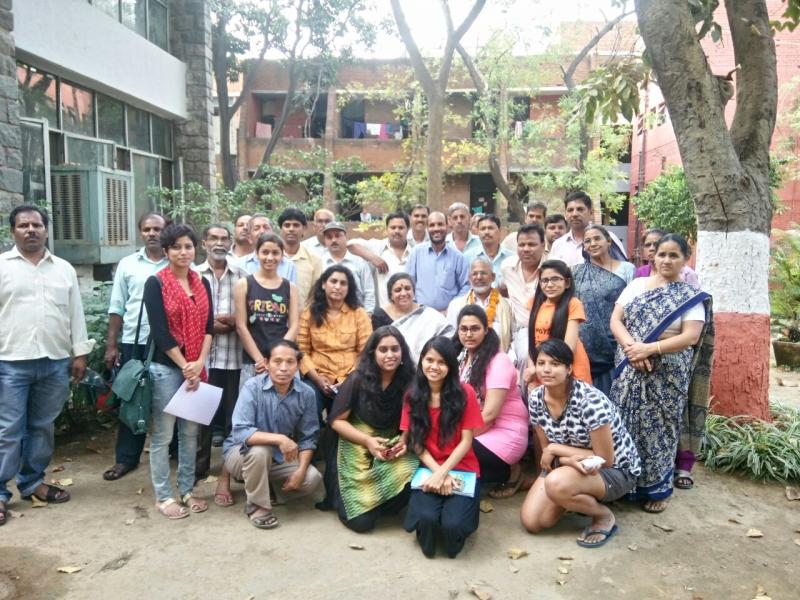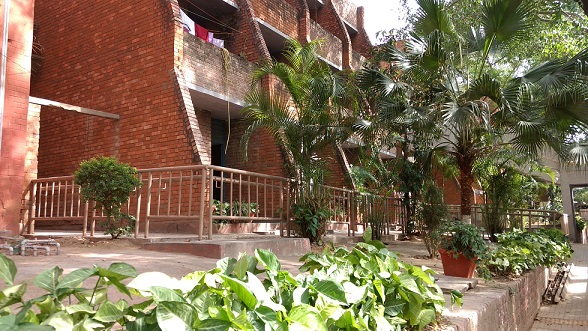 | | | |
| --- | --- | --- |
| | | Contact Number |
| Mrs. Sonika Sharma | Senior Assistant (Regular) | 9560956883 |
| Ms. Shilpi | Caretaker (Contractual) | 6387317648 |
| Mr. Hoshiyar Singh | Office Attendent / Mess Helper (Contractual) | 8383049924 |
| | | | |
| --- | --- | --- | --- |
| 1 | Mr. Manoj Sharma | Mess Manager(Contractual) | 8318726066 |
| 2 | Mr. Nanda Ballabh | Mess Manager(Contractual) | 8860026281 |
| 3 | Mr. Manoj Kumar | Cook(Contractual) | 9958087317 |
| 4 | Mr. Mukesh Kumar | Cook(Contractual) | 9560468245 |
| 5 | Mr. Santosh Gurang | Cook(Contractual) | 8800806511 |
| 6 | Mr. Sanjay Kumar | Helper(Contractual) | 9560819212 |
| 7 | Mrs. Heera Devi | Helper(Contractual) | 9990554035 |
| 8 | Mr. Hoshiyar Singh | Helper(Contractual) | 8383049924 |
| 9 | Mrs. Geeta Devi | Helper(Contractual) | |
| 10 | Mr. Manvendra Singh | Helper(Contractual) | 8287542090 |
| 11 | Mr. Jai singh | Cook(Regular) | 7042779301 |
| 12 | Mr. R.A. Verma | Cook(Regular) | 8851478767 |
| 13 | Mr. Madan Singh | Cook(Regular) | 9278000532 |
| 14 | Mr. Ramjeet | Helper(Regular) | 9868476113 |
| 15 | Mrs. Meena Devi | Helper(Regular) | 8826837164 |
| 16 | Mrs. Ruckmani Devi | Helper(Regular) | 8587039825 |
| 17 | Mr. Achhey Lal | Helper(Regular) | 8447634878 |
| 18 | Mr. Janmohammad | Helper(Regular) | 8375988805 |
| 19 | Mr. Veer Bhadur | Helper(Regular) | 9871723252 |
| 20 | Mr. Dharampal | Helper(Regular) | 8527646957 |
| 21 | Mr. Ramkesh | Helper(Regular) | 8375831702 |
| 22 | Mr. Gangaram | Helper(Regular) | 9971705037 |
| 23 | Mr. Krishna Bahadur | Helper(Regular) | |
| 24 | Mr.Bodhilal | Helper(Regular) | 9069892442 |
| 25 | Mr.A.M Joshi | Helper(Regular) | 9868630418 |
| 26 | Mr.Shakati prasad | Helper(Regular) | 9871312568 |
| | | | |
| --- | --- | --- | --- |
| 1 | Smt. Susheela | Sanitation Head(Regular) | 9990665862 |
| 2 | Munni I | Cleaner(Regular) | 9999341872 |
| 3 | Guddi Devi | Cleaner(Regular) | |
| 4 | Munni Devi II | Cleaner(Regular) | 9999807124 |
| 5 | Naresh | Cleaner(Regular) | 8447961825 |
| 6 | Kamlesh | Cleaner(Regular) | |
| 7 | Jaywati | Cleaner(Regular) | 9716422658 |