Built in the year 2001, Yamuna Hostel has the unique identity of being a Working Womens' Hostel, supported by the Ministry of Women and Child Welfare. Located in a relatively peaceful quiet location of the campus, this Hostel offers quiet walks to the woods and the lush green surrounding vegetation inhabited by Peacocks and NeelGai's. Like most other Hostel of the campus, Yamuna also boasts of the typical red-brick JNU architecture and a premise covered with green trees and bushes.
The Hostel is for Girls and currently there are 195 single-seater rooms for students. The Hostel Complex is divided into three residential Blocks - A,B & C. Currently, the total capacity of the hostel is 182. Yamuna residents virtually represent every part of diverse Indian social and cultural life and hence the Hostel presents an exceedingly cosmopolitan living environment. A number of international students are also residing in the Hostel.
The Hostel Complex is located very close to the JNU sports complex, thus providing quick and easy access to the residents to all sporting facilities that the Sports Complex offers. Very close to the Hostel Complex is the India Coffee House, that provides refreshments at subsidized rates throughout the day.
The Office of the Hostel is in the ground floor of Block B and remains open from 9 A.M. to 5 P.M, Monday to Saturday. The Hostel Mess offers breakfast, lunch, and dinner to all the residents (including guests of residents). In the Common Room for residents there is a television set and facilities for in door games. The Gym is located on the ground floor of Block A.
The Hostel elections are held every year in the beginning of the new academic year. The Hostel President, the Hostel Committee with six members, and the Mess Committee with six members are elected every year. The democratic system of hostel administration is rigorously followed as part of distinctive JNU culture.
The Hostel has two Wardens - Warden (Administration and Maintenance) and Warden (Mess, Health and Recreation) who reside within the Hostel Complex.
The Hostel Premises is guarded by three Security Guards round the clock.
Yamuna Hostel is administered by the Yamuna Hostel Management Committee headed by the Vice- Chancellor of JNU. The Management Committee meets at least once a year. The Yamuna Hostel Management Sub-Committee comprising of the ADOS (IHA), the Provost (Uttarakhand), Deputy Registrar (IHA) and the two Wardens looks into the day to day functioning of the Hostel and meets at least once a month.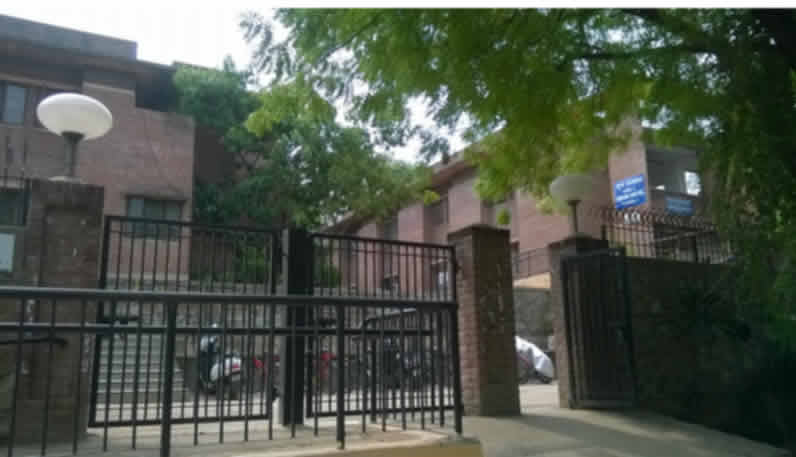 Employees
JAWAHARLAL NEHRU UNIVERSITY
OFFICE OF THE SENIOR WARDEN, YAMUNA HOSTEL
Total Administrative Staff in Yamuna Hostel as on April 2019
| | | | |
| --- | --- | --- | --- |
| S.No. | Name of the Staff | Designation | Whethere Permanent/Contractual |
| 1 | Dr.Sneh Lata Panwar | Warden In-charge Administration | Permanent |
| 2 | Bhawana Juyal | Cashier | Contractual |
| 3 | Ravi Yadav | Care Taker | -Do- |
| 4 | Raj Kumar | Cleaner cum Helper | -Do- |
| 5 | Om Prakash | Gardener | -Do- |
| 6 | Aisha | Cleaner | -Do- |
| 7 | Asma | Cleaner | -Do- |
| 8 | Mithun | Cleaner | -Do- |
Total Mess Staff in Yamuna Hostel as on April 2019
| | | | |
| --- | --- | --- | --- |
| S.No | Name of the Staff | Designation | Whethere Permanent/Contractual |
| 1 | Dr. Anuja | Mess Warden | Permanent |
| 2 | Sukh Dev Chawla | Mess Manager | Contractual |
| 3 | Karan Bhadur | Cook | -Do- |
| 4 | Pitar Pinto | Cook | -Do- |
| 5 | Dinesh Ram | Helper | -Do- |
| 6 | Mukesh Prasad | Helper | -Do- |
| 7 | Ajit Kumar | Helper | -Do- |
| 8 | Dhanesh Ram | Helper | -Do- |
| 9 | Subhash Chand | Helper | -Do- |
| 10 | Surender Prasad | Helper | -Do- |
Total Numbers of Room in Yamuna Hostel : 195