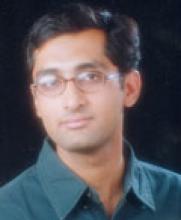 School of Computer & Systems Sciences is one of the earliest centres of education in the field of Computer Science in the country. The School is one of the premier institutes that started MCA and M.Tech programmes in Computer Science in the country. The success of these programmes is evident from the large number of applicants appearing in the entrance examination for MCA and M.Tech across the country. The placement of students in various organization within the country and abroad further adds to its success.
The teaching activity of the School is strengthened by research focus of school in enriching the curriculum of the programme continuously to provide students the state- of art knowledge relevant to the industries and academics. In addition to this, the curriculum has emphasis on fundamental concepts that helps students to take up any advance topic easily.
As a Dean of School it is my pleasure to invite esteemed organization for Campus recruitment.
Prof. Zahid Raza
Dean, SC&SS