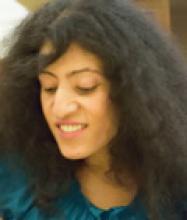 Centre/School/Special Centre:
Centre for International Trade and Development,
School of International Studies
Qualifications:
PhD in Economics, Princeton University
Areas of Interest/Specialization:
Applied game/decision theory, development, crime/law and economics, institutions/behavioral economics, IO, mechanism design.
Experience:
October 2014-present: Associate Professor of Economics, Centre for International Trade and Development, School of International Studies, Jawaharlal Nehru University.
July 2005-July 2014: Assistant Professor of Economics, Singapore Management University.
Fall 2004-spring 2005: Lecturer, Princeton University - joint appointment at the Department of Economics and the Woodrow Wilson School of Public Policy.
Fall 2004-spring 2005: Supervisor of undergraduate theses, Princeton University.
2002-03: Graduate research assistant for Professors Patrick Bolton (assisted in preparing graduate text on corporate finance) and Chang-Tai Hsieh.
2002-04: Graduate teaching assistant, Princeton University 
Awards & Honours:
Lee Foundation Fellowship for Research Excellence (April 2006-March 2007).
Princeton University Fellowship, 2000-04.
Chosen to teach an interdisciplinary course at Princeton in Economics and Public Policy, 2004-05.
Princeton University Graduate School Summer Stipend, 2001-04.
Princeton University, "Dean's Fund for Scholarly Travel" grant for presenting papers at several conferences including one at Harvard (2002-04).
Inlaks Foundation Scholarship, 2000 at the PhD entry level.
Ford Foundation Fellowship, 1998-2000 for excellence in a nationwide masters level economics examination.
All-India National Talent Scholarship (1994-2000).
Special distinction in M.A for topping university with highest ever GPA. High first class in B.A.
GRE score: 2380/2400 (perfect scores in quantitative and analytical sections, 780/800 in verbal)
Multiple research grants awarded during 2006-13 (details in my CV on my personal site) 
International Collaboration/Consultancy:
Provided input to the founders of the Asian Business School, Hyderabad regarding design of an effective research program, as one of several invited delegates from business schools across Asia (January 18-19, 2008). 
Best Peer Reviewed Publications (upto 5):
1. Microfinance Competition: Motivated Microlenders, Double Dipping and Default", Journal of Development Economics, (2013),105:86-102 (with P Roy Chowdhury).
2. Guns and Crime Revisited", Journal of Economic Behavior and Organization, (2013), 94: 1-10 (lead article).
3. Who Will Monitor the Monitors?Informal Law Enforcement and Collusion at Champagne", Journal of Economic Behavior and Organization, (2012),83(2): 261-277.
4. "Reinterpreting King Solomon's Problem: Malice and Mechanism Design", Journal of Economic Behavior and Organization, (2014), 98: 125-132.
5. "Pirates and Fishermen: Is Less Patrolling Always Bad?" Journal of Economic Behavior and Organization (2012), 81(1): 29-38. 
Recent Peer Reviewed Journals/Books (upto 3):
1. Guha, B. (2019)"Malice in Pretrial Negotiations", International Review of Law and Economics, 58:25-33.
2. Guha, B. (2019)"Arbitration, Indivisible Assets and the Possibility of Malice", Bulletin of Economic Research, forthcoming.
3. Guha, B. (2018) "Malice in Auctions and Commitments to Cancel", Economics Bulletin, 38: 1623-1631.