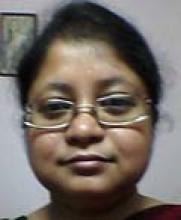 Centre/School/Special Centre:
Centre for the Study of Law and Governance
Email:
chirashree@mail.jnu.ac.in
Qualifications:
PhD SOAS, University of London
Areas of Interest/Specialization:
Political Economy of Institutions, Economic History, Institutional Economics, History of Economic Thought
Best Peer Reviewed Publications (upto 5):
2017. The Hindu Undivided Family in Independent India's Corporate Governance and Tax Regime, (co-authored with Mohit Gupta), SAMAJ - South Asia Multidisciplinary Academic Journal [Onine]: 15, http://samaj.revues.org/4300

2016. State and Capital in Independent India: Institutions and Accumulation, Cambridge University Press, Delhi

2015. The Public Sector and The Regime of Capital in India, Rivista di Politica Economica: , July-September pp159-186.

2010. Globalisation, Corporate Legal Liability and Big Business Houses in India, Cambridge Journal of Economics, Volume 34 No. 5, September, 2010

2010. 'Unravelling Bihar's 'Growth Miracle', Economic and Political Weekly, VOL 45 No. 52 December 25 - December 31, 2010 
Recent Peer Reviewed Journals/Books (upto 3):
2017. Fiscal Federalism in India since 1991 (co-authored with Surajit Mazumdar), Economic and Political Weekly 52 (2) : 55-6

2016. The Flawed Premises of GST : Taking a Second Look at the Biggest Tax Reform in a Long Time, in C P Chandrasekhar and Girish Kumar R (eds) GST : Fiscal Centralism in a Federal Polity, Mahatma Gandhi University Press, Kottayam.

2015. History sans Historiography: A Response to Tirthankar Roy (co-authored with Arindam Banerjee and Surajit Mazumdar), Economic and Political Weekly, Vol. 50 (35): 124-132