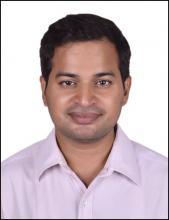 Centre/School/Special Centre:
Centre of Indian Languages
School of Language, Literature and Culture Studies
Email:
gsmeena@mail.jnu.ac.in drgsmeena.jnu@gmail.com
Areas of Interest/Specialization:
Hindi Dalit and Tribal Discourse, Hindi Prose, Premchand, Hindi Translation
Experience:
Teaching Experience
Associate Professor at Center of Indian Languages, JNU (New Delhi) from 9th October 2015.
Assistant Professor at Center of Indian Languages, JNU (New Delhi) from 2nd April 2007 to 9th October 2015.
Lecturer at Department of Hindi, Pondicherry University (Puducherry) from 13th June 2006 to 31st March 2007
Lecturer at Department of Hindi, Shivaji College, University of Delhi (New Delhi) from 20th January 2006 to 12th June 2006
Guest Faculty at NCWEB, University of Delhi (New Delhi) in 2005-06.
Taught Hindi to foreign students at Center of Indian Languages, JNU (New Delhi) from January 2005 to December 2005 as research scholar. 
Other Experiences
Warden of Ilango Adigal Hostel, Pondicherry University in 2006-07
Founder Editor of `Adivasi Sahitya` (The First National Journal cum Magazine of Adivasi Literature). ISSN: 2394-689X Member of Board of Studies, at SLL&CS, JNU (2014-17).
Associate Editor and Peer Review Committee member of HORIZON (A Bi-annual Interdisciplinary Research Journal of THE UNIVERSAL SCHOLARS` ASSOCIATION, ISSN: 2229-4554) URL-www.usan.in
Member of Advisory Board on GOLDEN RESEARCH THOUGHTS (A monthly journal. ISSN: 2231-5063) url- http://www.aygrt.net/
Member of Advisory Board of Apni Maati (Monthly Journal. ISSN: 2322-0724 Apni Maati) URL-http://www.apnimaati.com
Member of Editorial Board of Mook Aawaz Hindi Journal (ISSN 2320-835X) from Pondicherry. url:-https://sites.google.com/site/mookaawazhindijournal/home
Editorial contributor of Sablog (Monthly Hindi Magazine from Delhi) 2009 to 2013ISSN: 2277: 5897 SABLOG
Joint Secretary of All India Tribal Writers' Forum. (2014-15)
Edited special issue of 'Arawali Udghosh' (A literary magazine from Jaipur) on Adivasi Sahitya Vimarsh as guest editor in April 2013. ISSN: 2250-3080
Translated Jaipal Singh`s lecture in constitution assembly (English to Hindi) and published in `Adivasi Sahitya` (July-Sept. 2015).
Editing in-charge of English-Hindi translation of 'India Chronic Poverty Report 2011'.
Awards & Honours:
Dalit Aadivasi Samvad Lekhan Puraskar 2011
Rukmani Devi Yuva Puraskar 2017
Best Peer Reviewed Publications (upto 5):
Adivasi Sahitya Vimarsh (edited book), Anamika Publications, New Delhi, 2013
Adivasi Chintan ki Bhumika, Ananya Prakashan, New Delhi, 2016
Adivasi aur Hindi Upanyas : Asmita aur Astitva ka Sangharsh, Ananya Prakashan, New Delhi, 2016
Recent Peer Reviewed Journals/Books (upto 3):
Adivasi Chintan ki Bhumika, Ananya Prakashan, New Delhi, 2016
Adivasi aur Hindi Upanyas : Asmita aur Astitva ka Sangharsh, Ananya Prakashan, New Delhi, 2016