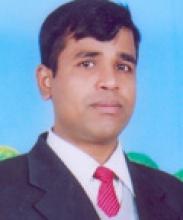 Centre/School/Special Centre:
Centre for Informal Sector & Labour Studies,
School of Social Sciences
Email:
minaketan@mail.jnu.ac.in behera.minaketan@gmail.com
Areas of Interest/Specialization:
Livelihoods of Tribal, Development of PVTGs , Migration Issues 
Awards & Honours:
UGC NET
ICSSR PhD Fellowship 
Best Peer Reviewed Publications (upto 5):
Income and Expenditure of Particularly Vulnerable Tribal Groups of Odisha: A comparative Analysis. Journal of Economic & Social Development, Vol. - XII, No. 1, June 2016, ISSN 0973 - 886X
Economic and Ecological impact of different joint forest management models in Orissa, The Indian Forester, Volume-138, Number.9, September 2012, pp-776-782, ISSN: 0019-4816.
Service-led economic growth – pattern and prospect special reference to India in The Indian Journal of Economics, No-364, January, 2013, Part-VI, Vol.XX, ISSN: 0019-5170.
Deprivation and Obstacles for Development of the Tribals in Odisha: State initiatives at present in Journal of Social and Economic Studies, VoL:XXI, July-December,2012 Number 3, ISSN: 0377-0508
Changing Indebtedness and Saving Pattern of Dongria Kandha: A Primitive tribe of Rayagada district of Orissa" in The Indian Journal of Economics, No-363, April 2011, Part-IV, Vol.XIC 
Recent Peer Reviewed Journals/Books (upto 3):

"Changes in Demographic and Socio-Economic Parameters of Tribals in Orissa and Government initiatives for their Development" in Y S Sisodia and T Dalpati (eds) 'Development and Discontent in Tribal India', Rawat, New Delhi, ISBN:9788131607312, 2015 
Status and Problems of Educational Scenario of Particularly Vulnerable Tribal Groups in Odisha: Government Initiatives in Journal of Social and Economic Development, Volume-X, Number-1,July 2014, ISSN - 0973-886X
"Extent, Causes and Consequences of Rural Labour Migration in India: The Road Ahead" in Non-FARM Sector and Rural Development. Edited by Dr. P.Sundara Raj, Novel Corporation publication, June, 2011, ISBN-978-81-904529-9-1