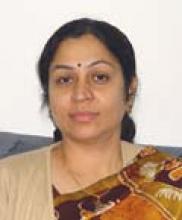 Centre/School/Special Centre:
Centre for the Study of Social Systems,
School of Social Sciences
Email:
nilika@mail.jnu.ac.in nilika21@yahoo.co.in
Areas of Interest/Specialization:
Experience:
# Teaching and Research : 27 Years approx
# Professor since August 2010
# Associate Professor CSSS/SSS, JNU since August 2004-August 2010
# Assistant Professor, CSSS/SSS, JNU (Dec. 1999 – Aug 2004)
# Taught Sociology at Delhi School of Economics, University of Delhi (1995-1999).
# Worked as Junior Fellow, Centre for Women's Development Studies, Delhi (1994-95).
# Taught at the Department of Anthropology, University of Delhi (1990-1993).  
Awards & Honours:
UGC JRF Fellowship 1987-1990
Editor, Indian Anthropologist, Indian Anthropological Association 
Fulbright- Nehru Senior Research Fellowship 2013-2014 at University of California, Berkley, USA.
International Collaboration/Consultancy:
1. Research project completed: 'A Study of Disabled Women in Rural Haryana' funded by Ministry of Social Justice and Empowerment, Govt. of India, 2002.
2. Research Consultant to Projects:
     i) Role of NGOs in Tribal Development of Orissa (1995)
     ii) Chilika: the Lake and its Cosmology (1997)
     iii) Continuity and Change among the Tribes of Arunachal Pradesh (1999)
     iv) Community Norms of Sexual Behaviour among tribes of Central India 2002)
     v) Implications of Tourism in Nagaland (2004)
3. Evaluated Micro Planning processes in tribal villages of Bastar district, Nov.2006.
4. Research Project on Disability Studies programmes in India and United States: Issues in Institutionalization funded by Fulbright Nehru Fellowship 2013-2014
5. Research Project on Disability Studies programmes in India: Issues in Institutionalization funded by UPOE, JNU, 2015-2016
6. Research Project on Social history of Khattris of Uttar Pradesh 
Best Peer Reviewed Publications (upto 5):
1. "Disability Studies: Developments in Anthropology" in Disability in the Global South, Shaun Grech and Karen Soldatic (eds.), Springer (2016) (with James Staples), 35-49.
2. Isliye dard hota hai : Women's Mental Health Issues in Poor Households of India, Psychology and Developing Societies, vol. 27 no. 1 104-124, March 2015(with Mahima Nayar) 
3. Disability Rights Movements in India : Politics and Practice, Economic and Political Weekly, XLVI No.6: 65:72, 2011.
4. Exploring Constructs of Intellectual Disability and Personhood in Haryana and Delhi. Indian Journal of Gender Studies, 15(2) : 317- 340, 2008 (with Shubhangi Vaidya).
5. Negotiating Gender & Disability in Rural Haryana, Sociological Bulletin, 55 (3) : 406 - 426, 2006.  
Recent Peer Reviewed Journals/Books (upto 3):

Book 
A resource book on Disability Studies in India
Disability, Gender and State Policy : Exploring Margins (2013), Rawat Publications.
Research Articles
"What Kind of Development Are We Talking About?" A Virtual Roundtable' Somatechnics, 6 no.2 (2016) 142–158 (with Tsitsi Chataika, Karen Soldatic and Katerina Kolárová)