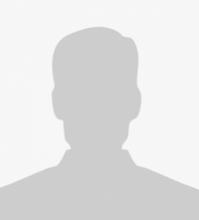 Centre/School/Special Centre:
Centre for Economic Studies and Planning,
School of Social Sciences
Email:
surajitmazumdar@mail.jnu.ac.in
Qualifications:
Ph.D (Economics): JNU, 2007 
M.Phil (Economics): JNU, 1990 
M.A. (Economics): JNU, 1987 
Areas of Interest/Specialization:
Political Economy, Indian Industrialization, Indian Corporate Sector, Globalization
Experience:
Since April 2014 - :CESP JNU
2011-2104: Ambedkar University, Delhi
2007-2011: Institute for Studies in Industrial Development, New Delhi
1993-2007: Hindu College, University of Delhi 
International Collaboration/Consultancy:
Member of the team for the research programme (2013-2016) on 'The state, globalisation and industrial development in India: the political economy of regulation and deregulation' sanctioned a research grant by the Research Council of Norway under its INDNOR programme. Partners in the research programme are from Ambedkar University, Delhi, Norwegian Institute of International Affairs (NUPI) and IIM Kolkata 
Best Peer Reviewed Publications (upto 5):
1. "India's Economy: Some Reflections on its Shaky Future" in Futures (special issue on India@2050) Volume 56, February 2014

2. "Continuity and Change in Indian Capitalism" in Uwe Becker (ed.) The BRICs and Emerging Economies in Comparative Perspective: Political Economy, Liberalization and Institutional Change (London: Routledge) 2013.

3. "Liberalization, Demand and Indian Industrialization" in Sudipta Bhattacharya (ed.), Two Decades of Market Reforms in India: Some Dissenting Views (London: Anthem Press), 2013.

4. "Big Business and Economic Nationalism in India" in Anthony D'Costa (ed), Globalization and Economic Nationalism in Asia (Oxford: Oxford University Press), 2012.

5. "The State, Industrialization and Competition: A Reassessment of India's Leading Business Enterprises under Dirigisme" in Economic History of the Developing Regions 26:2, 33-54, 2011. 
Recent Peer Reviewed Journals/Books (upto 3):
1. "Globalisation and Growth: The Indian Case in Perspective" in Ratan Khasnabis and Indrani Chakraborty (eds.) Market, Regulations and Finance: Global Meltdown and the Indian Economy, Springer 2014.

2. "Monopoly and Indian Industry" - chapter for volume on Industrialization edited by C. P. Chandrasekhar in the Indian Council for Social Science Research (ICSSR) Surveys and Explorations in Economics (Delhi: Oxford University Press) (forthcoming).

3. "Industry and Services in Growth and Structural Change in India since Independence: Some Unexplored Features" in Sunanda Sen and Anjan Chakrabarty (eds), Development on Trial: Shrinking Space for the Periphery (Orient- Black Swan), 2013.