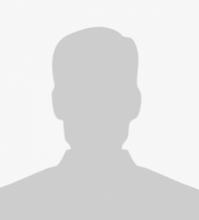 Centre/School/Special Centre:
Centre of Indian Languages
School of Language, Literature and Culture Studies
Email:
thamotharan@mail.jnu.ac.in , aravendan66@gmail.com
Qualifications:
Ph.D. (1995, Comparative Grammar), M. Phil. (1992), M.A., (1991 Pondicherry University First Rank), B.Lit. (1989, Madras University, First Rank), Telugu- certificate (2006), Hindi Prathmic (2013) 
Areas of Interest/Specialization:
Comparative Grammar, Classical Lit. Periyar's Studies. 
Experience:
Teaching & Research – 1995 to till date.
Head of the Department (1998 – 2000, 2011-2013), Co-coordinator (Anna Chair (2010-2011), Organizer – Digital Manuscript Gallery (2011-2013), NSS Programme Officer (1997-2000), Village Placement Programme Officer (2008) 
Awards & Honours:
Research books got Eight Awards including Govt. of Tamil Nadu Best Book Award two times and Classical Tamil-Indian President's Award.
Research Articles got three awards including USA Tamil Sangam Award. 
International Collaboration/Consultancy:
Ph.D. Data Collection in Sri Lanka (1993)
Paper Presentation in the International Conference in Malay University – Malaysia (2005, 2007) 
Best Peer Reviewed Publications (upto 5):
A Comparative Studies Tamil and Singalish Grammar (1999)

Tamil and Sanskrit – Rhetorical (2004)

Socio-Historical Study of Tamil and Telugu Grammar (2008)

Classical Tamil Aesthetic (2009)

History of Kurunthogai Edition (2010) 
Recent Peer Reviewed Journals/Books (upto 3):
History of Kurunthogai's Research – A Periyariy Study (2010)

MU.VA - Periyariy Study (2011)

Individuality in Tolkappiyam (2013)