Opportunities
---
Australian National University
Future Research Talent Travel Awards (India)
Applications deadline: 12th September 2018
Successful FRT award recipients will be notified by 15 December.
---
UTS Key Technology Partnership Visiting Fellow Program 2019
Submit the Application Form by 23 September 2018 to participate in 2019.
---
National Chengchi University, Taipei, Taiwan
Admission in PhD & Master admission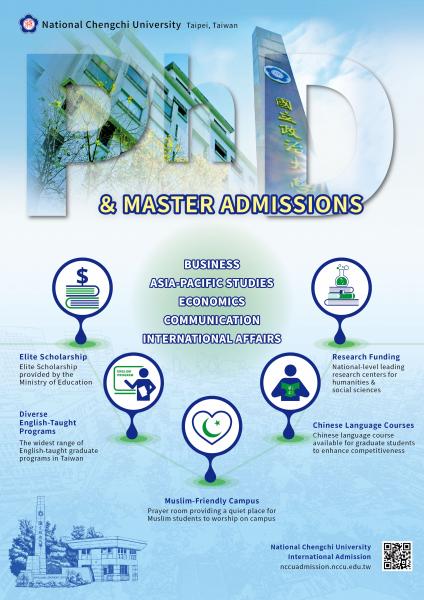 ---
SWAGATA I : Erasmus+ Key Action 107 (Mobility with Partner Countries)
The University of Cologne offers in the field of Theatre/Cultural/Media/Performance Studies
The deadline for submission of the applications is on Wednesday, 15th of August 2018. 
---
2019 Mexican Government Scholarship program for International Students
Applications for the scholarship will be accepted from June 28th till September 28th, 2018. The results will be announced after December 5th, 2018.
Indian nationals have to apply online through the Academic Cooperation Management System (https://sigca.sre.gob.mx/)
---
Student Exchange program for JNU PhD Students at University of Zurich
Deadline for the applications is August 16, 2018.
---
http://medarbejdere.au.dk/en/administration/international/erasmusgrantsforemployees/special-erasmus-grants-for-india/ 
---
National Tsing Hua University Global Summer School
August 15 to September 7, 2018
---
Paris Summer School of Social Work 2018
July 2nd to July 27th 2018
---
Universite Jean Moulin Lyon 3
Study programs for 2018-19 guidelines
Application deadline
Fall semester and full year : 30 April 2018
Spring semester : 31 October 2018
---