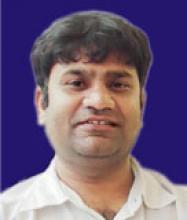 Centre/School/Special Centre:
Centre for English Studies,
School of Language Literature and Culture Studies
Email:
ameknath@mail.jnu.ac.in , milindawad1@gmail.com
Areas of Interest/Specialization:
Postcolonial Studies,
Cultural Studies, 
Autobiography studies, 
Early modern Dalit Writing
Caste & Gender Studies,
Literary Theory,
Studying Caste in Humanities
Awards & Honours:
2012-2013: Charles Wallace India Trust SOAS Fellow, at SOAS South Asian Institute. 
Best Peer Reviewed Publications (upto 5):
2014: "Epistemic Foundation of Dalit Writings". Article in Book "Sociology of Dalit Literature" (Ed.). ABD Publishers, New Delhi, 2014.
2011: "Land Rights Movement: Experience of Marathwada". Journal of Polity and Society, Department of Political Science, University of Kerala, Vol. 4 Issue 1 January-June 2011.
2010: "Historical Context of the Idea of the Dalit". Think India Quarterly, vol. 13, No.3, pp 210- 216, July- September 2010. New Delhi. 
Recent Peer Reviewed Journals/Books (upto 3):
2010: "The life and work of Annabhau Sathe: A Marxsist- Ambedkarite Mosaic" Gaur publication, New Delhi. 2010. ISBN 8189441116.