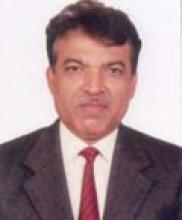 Centre/School/Special Centre:
Centre of Indian Languages
School of Language, Literature and Culture Studies
Residence:
09650869211 / 09868319298
Email:
smalam@mail.jnu.ac.in anwarpashajnu@gmail.com
Areas of Interest/Specialization:
Dalit Literature in Urdu, Sociological Study of Literature, Faminism and Literature, Fiction and Criticism 
Experience:
26 Years teaching and research guidance experiene at M.A., M.Phil./Ph.D.level in JNU 
Awards & Honours:
1. Hamnashin Literary Award, 2008 (An award presented for valuable contribution to Urdu Language and Literature by a reputed literary and linguistic organization 'Hamnashin'. The Award was presented by Justice Shah Naiyar Hussain Honorable Sitting Judge, High Court Patna on 11.03.2008).
2.Golden Jubilee Award, 2010 (An award presented by Dept. of Urdu, Delhi University, Delhi on the occasion of its golden jubilee calibrations. The award was presente d by honorable Gulamnabi Azad, Minister of Health, govt. of India, New Delhi on 27.04.2010).
3.Certificate of Honor, 2007 (Certificate of Honor presented by Anjuman Ta raqqi Urdu Bihar for valuable contribution to Urdu Literature on 25.06.2007).
International Collaboration/Consultancy:
Best Peer Reviewed Publications (upto 5):
1. "Hind-o-Pak Mein Urdu Novel"
2. "Adabi Jehaat"
3. Tahreekat-o- Rujhanaat, Vol. I.
4.Tahreekat-o- Rujhanaat, Vol. II.
5. Dalit Adab: Tasawur – o- Tanazur 
Recent Peer Reviewed Journals/Books (upto 3):
1. Novel Ahad-e-Jadeed Ka razmia, Ajkal (Urdu) New Delhi, Publication Division, Govt. of India, New Delhi, November 2011, Vol. 70, Issue No. 4, ISSN. 0971-846X.