Placement Cell
It's high time when flotilla of student's career take a golden course into the vast ocean of software, R&D, and academic field. As far as the placement is concerned, when the whole world was struggling under the feet of parlous state of economy, we did maintain an excellent graph of placement by our labor and smarts. Our seniors did maintain it by striking the dirt and bagging palmary and toothsome package, by their stellar performance.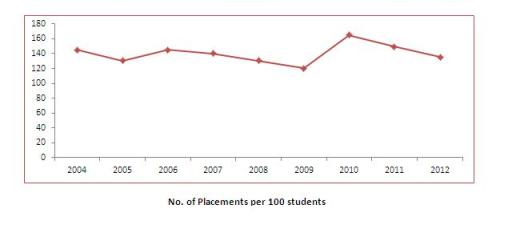 The alumni of the school have fared well in all kinds of organizations whether it is the system, application, product or service based. The Training and Placement Cell of SC&SS provides the opportunity to the students by interacting with the industries at various platforms, whether it is on-job training, in-house projects or final placements of the students.
In order to carry out placement activities in the school, a placement committee is constituted which comprises of two faculty members, acting as placement coordinators and representatives from the student community of the school.
It is the devotion of the alumni in several organizations, the faculty members and the students of the school that has brought SC&SS to this excellent position among equals.