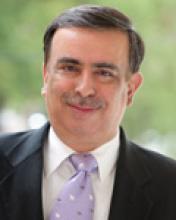 Centre/School/Special Centre:
Centre for International Politics, Organization and Disarmament,
School of International Studies
Email:
amattoo@mail.jnu.ac.in amitabh.mattoo@gmail.com
Qualifications:
D.Phil. (Oxon.); M.Phil (JNU); MA (JNU) 
Areas of Interest/Specialization:
International Security, Indian Foreign Policy, Arms Control and Disarmament 
Awards & Honours:
Padma Shri, Qimpro Platinum Standard Award, Ashoka Award 
Best Peer Reviewed Publications (upto 5):
1. Deconstructing the Argumentative Indian, Amitabh Mattoo (ed.), Melbourne University Press, Melbourne, (forthcoming).

2. The Reluctant Superpower - Understanding India and its aspirations, Amitabh Mattoo (ed.), Melbourne University Press, 2012.

3. Hullabaloo: The Fuss About the Australia India Relations, Marlene Kanga and Amitabh Mattoo (eds.), Australia India Institute, 2014.

4. Culture, People and Power- India and the Globalized World, Amitabh Mattoo and Heeraman Tiwari (eds.), Shipra Publications, 2014.

5. India and the Contemporary International System - Theory, Policy and Structure, Amitabh Mattoo and Happymon Jacob (eds.), Manohar Publishers, 2014. 
Recent Peer Reviewed Journals/Books (upto 3):
1. Our Future: A Lancet Commission on Adolescent Health and Well-Being, co-author. The Lancet, 2016

2. Young People's Health from 1990 to 2013: Global Burden of Diseases, Injuries, and Risk Factors, co-author, The Lancet, 2016

3. Beyond the Great Game: Towards a National Political Process in Afghanistan post-2014. Frederic Grare, William Maley and Amitabh Mattoo, The Australia India Institute Chanakya Paper in association with Carnegie Endowment for International Peace, Melbourne 2014.