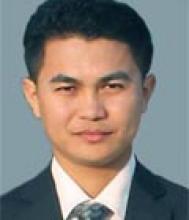 Centre/School/Special Centre:
Centre for the Study of Law and Governance
Email:
haokip@jnu.ac.in , th.robert@yahoo.co.in
Areas of Interest/Specialization:
Governance, Ethnicity and Ethnic Relations, Borderland Studies, India's Look East Policy, North East India Studies 
Experience:
Assistant Professor, Centre for the Study of Law and Governance, Jawaharlal Nehru University, New Delhi (27 May 2015 to present)
Assistant Professor, Department of Political Science, Presidency University, Kolkata (5 November 2012 to 26 May 2015)
Lecturer, St. Peters College, Shillong (July 2004 to June 2005)
Editor, Journal of North East India Studies (Since 2011)
Executive Editor, Asian Ethnicity (Routledge) 
Awards & Honours:
Junior Research Fellowship, University Grants Commission (2002)
Best Peer Reviewed Publications (upto 5):
Inter-ethnic relations in Meghalaya, Asian Ethnicity, Vol. 15(3), 2014.

The Kuki-Naga Conflict In The Light Of Recent Publications, South Asia Research, Vol. 33(1), 2013.

Recent Trends in Regional Integration and the Indian Experience, International Area Studies Review, Vol. 15(4), 2012. 

Political Integration of Northeast India: A Historical Analysis, Strategic Analysis, Vol. 36(2), 2012. 

India`s Look East policy: Its Evolution and Approach, South Asian Survey, Vol. 18( 2), 2011. 
Recent Peer Reviewed Journals/Books (upto 3):
India's Look East Policy and the Northeast. New Delhi: Sage Publications, 2015. 

The Kukis of Northeast India: Politics and Culture. New Delhi: Bookwell, 2013.

Spurn Thy Neighbour: The Politics of Indigeneity in Manipur, Studies in Indian Politics, 4(2), 2016.