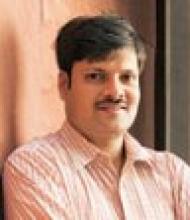 Centre/School/Special Centre:
Centre for Economic Studies and Planning,
School of Social Sciences
Email:
himanshu2@jnu.ac.in himanshu2@gmail.com
Qualifications:
Ph. D. In Economics, Centre for Economic Studies and Planning, JNU 
Areas of Interest/Specialization:
Poverty, Inequality, Employment, Agriculture, Development Economics
Experience:
Fellow, Centre de Sciences Humaines, New Delhi, 2006-2008
Awards & Honours:
Awarded C R Parikh Fellowship of Asia Research Centre, London School of Economics and Political Science
Awarded Personnalité d'avenir (emerging personality of the year) by the French Ministry of Foreign Affairs.
Awarded Sanjay Thakur Young Economist Award by Indian Society of Labour Economics at the 48th Annual Conference for best paper published.
International Collaboration/Consultancy:
Visiting Fellow, Centre de Sciences Humaines, New Delhi (since January 2008)
Associate Fellow, Asia Research Centre, London School of Economics and Political Science (Since July 2008)
Best Peer Reviewed Publications (upto 5):
"Employment Trends in India: A Re-examination", Economic and Political Weekly, 10th September 2011

"Why Not a Universal Food Security Legislation", (with Abhijit Sen), Economic and Political Weekly, 19th March 2011

"Towards New Poverty Lines for India", Economic and Political Weekly, January 2nd 2010

"Recent Trends in Poverty and Inequality: Some Preliminary Results", Economic and Political Weekly, February 10, 2007

"grarian Crisis and Wage Labour: A Regional Perspective", Indian Journal of Labour Economics, Vol. 49, Number 4, September December, 2006 
Recent Peer Reviewed Journals/Books (upto 3):
"In Kind Food Transfers: Impact on Nutrition and Implications for Food Security and Its Costs" with Abhijit Sen, Economic and Political Weekly, November 23, 2013

"n Kind Food Transfers: Impact on Poverty" with Abhijit Sen, Economic and Political Weekly, November 16 2013

"Nonfarm Diversification, Poverty, Economic Mobility, and Income Inequality: A Case Study in Village India", with Peter Lanjouw, Rinku Murgai and Nicholas Stern, Agricultural Economics, Volume 44, 2013