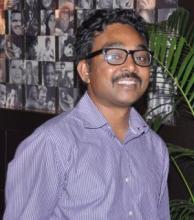 Centre/School/Special Centre:
Centre for Political Studies,
School of Social Sciences
Residence:
House no 22, Old Transit House, JNU
Areas of Interest/Specialization:
Political Theory, Public Institutions, Secularism and Social Justice, Cinema
Awards & Honours:
Raman Fellowship for Post Doctoral Research at the Stanford University, California, United States for the year 2013-14 (awarded by University Grants Commission) 
International Collaboration/Consultancy:
Collaborated with Center for South Asia, Stanford University under the consultancy of Professor Thomas Hansen Blom for the Post-Doctoral project. 
Best Peer Reviewed Publications (upto 5):

1. "Inequalities, Democracy and Globalization in India: the Next Superpower?" LSE Ideas Report- SR 010), London School of Economics, UK, March 6, 2012 pp: 39-44
2. "The Social and the Political in the Dalit Movement Today", Economic and Political Weekly, Feb. 9-15, 2008 (ISSN 0012-9976) pp: 50-57
3. "The Political Context of Religious Conversion in Orissa" Economic and Political Weekly, April 11-17, 2009 (ISSN 0012-9976) pp.
4. "Dalit Perspective: Claiming Space in New Social Theory Discourse", Third Frame: Literature Culture and Society, Academy of Third World Studies, Jamia Millia Islamia, Cambridge University Press, Delhi, Vol. II, No. 4, Oct-Dec 2009 [ISSN: 0974-1542] 
Recent Peer Reviewed Journals/Books (upto 3):
1. "Understanding the Dalits' Critic of Anna Hazare's Movement" in Democracy on the Move? Reflections on Moments, Promises and Contradictions , in Manindra Nath Thakur, Dhananjay Rai (Eds), Aakar Publications, New Delhi, 2013 (ISBN: 9789350022184) pp. 113-125
2. "Secular State in India: A Modernist Dalit Perspective", in The Dynamics of Change and Continuity in the Era of Globalization- Murlidhar, Kumar, Vivek Kumar, T. Hari, (Eds) Sunrise Publications, New Delhi, 2009. ISBN 9788187365884