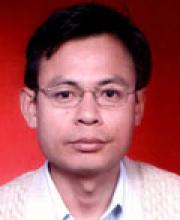 Khuraijam Bijoykumar Singh
Centre/School/Special Centre:
Special Centre for the Study of North East India
Email:
kbsingh@mail.jnu.ac.in , bijoykhaba@yahoo.com
Qualifications:
Ph.D.  (Sociology): CSSS, SSS, JNU, New Delhi, 2006
Areas of Interest/Specialization:
(a) Cultural context of education
(b) Craft of State formation
(c) Peasant Society
(d) Religion and Society
(e) Tribal Studies
Experience:
Assistant Professor in North East India Study Proramme, JNU, New Delhi since 10 May 2013 till date.
Assistant Professor in North Eastern Regional Institute of education (NERIE), National Council of Educational Research & Training (NCERT), Shillong, from 12 April 2006 till 9th May 2013.
International Collaboration/Consultancy:
Best Peer Reviewed Publications (upto 5):
The Maikhum: The Mask of Courage: Rickshow Pullers' Struggle for Survival in the Urban of North East India; ISD special publication for the World Social Forum, 2004, Mumbai (India).
"Domination and Subjugation: Linguistic Politics in India"; Eastern Quarterly, Manipur Research Forum, Delhi; Vol-3, Issue-I; April-June, 2005.
"Situating conflict and poverty in Manipur" jointly authored by Prof. Anand Kumar, Kh. Bijoykumar Singh, Aphun Kamei and Homen Thangjam; Special issue of MARGIN , Vol. 38/4 & 39/1, July-Sept & Oct-Dec 2006; pp: 107-120.
"AIDS/HIV Education at work: Policy and Planning for Strengthening Existing AIDS/HIV Education in North East India", EduExplorer; The Journal of Education, Vol. 1, No.2; July-December 2013; pp: 90-100.
Recent Peer Reviewed Journals/Books (upto 3):
"Craft of Hinduism and State Formation in Pre-Modern Manipur"; Social History of Manipur ; (ed) by H. Sudhir: Sunmarg Publisher & Distributors, New Delhi, 2012, pp: 67-93.
Social Demography; (Course Material for M.A. Sociology, Fourth Semester; No. MSO-15); Krishna Kand Handiqui Open University (KKHSOU), Assam; Vikas Publishing House, Noida 2013.
"Religious Revivalism and Colonial Rule: Origin of Sanamahi Movement"; (ed.) Colonialism and Resistance: Society and State in Manipur; Arambam Noni and Kangujam Sanatomba; Rutledge, New Delhi/London, 2015.