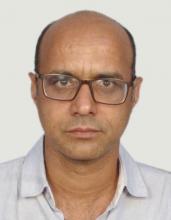 Centre/School/Special Centre:
Centre for Comparative Politics & Political Theory,
School of International Studies
Email:
<mohinder.du@gmail.com> <mohindersingh@mail.jnu.ac.in >
Areas of Interest/Specialization:
Political Thought and Theory: India, Western, Global South; History of political concepts in modern India. 
Experience:
Joined CCPPT/SIS/JNU in April, 2013
Previously taught at
Department of Political Science, University of Delhi, New Delhi.  
Ramjas College, DU; Motilal Nehru College, DU. 
Awards & Honours:
Fellowship at the Indian Institute of Advanced Study, Shimla - Two years Fellowship from August 2008 to July 2010
Best Peer Reviewed Publications (upto 5):
Book 
Civilizing Emotions: Concepts in Nineteenth Century Asia and Europe. Oxford and New York: Oxford University Press. 2015 (Co-authored with Margrit Pernau, Helge Jordheim et. al.) ISBN: 978-0-19-874553-2 

Articles/Essays & Chapters 
"A Question of Life and Death: Conversion, Self and Identity in Swami Shraddhanand's Autobiography" in 
South Asia: Journal of South Asian Studies 
Vol. 41, Issue 2, April, 2018 
(Print ISSN: 0085-6401 Online ISSN: 1479-0270). 
"Tagore on Modernity, Nationalism and 'the Surplus in Man' " Economic and Political Weekly (ISSN (Online) - 2349-8846). May, 13, 2017. 

"Crisis and Critique: Diagnosis of "the present" in the Nationalist Discourse in Hindi (1870-1908)" in Critical Studies in Politics, Ed. by Nivedita Menon, Aditya Nigam, and Sanjay Palshikar. New Delhi: Orient Blackswan (2013)

"Cosmopolitianism" in Indian Political Thought" in Indian Political Thought, Ed. by Pradip K. Dutta and Sanjay Palshikar New Delhi: Oxford University Press. (2013)

"Temporalization of Concepts: Reflections on the Concept of Unnati in Hindi (1870-1900)" in Contributions to the History of Concepts (Berghahn Journals), Volume 7, Issue 1, 2012. (Peer reviewed. ISSN: 1807-9326 (Print)) 
Recent Peer Reviewed Journals/Books (upto 3):
Publication in Hindi 
"Jantantra ka Jan aur Tantra: Kuchh Saidhantik Prashn" in Alochana, Oct. 2014.