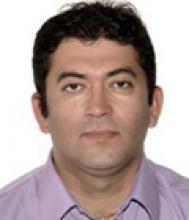 Assistant Professor (UGC)
Centre/School/Special Centre
School of Biotechnology
Email
ravitandon@jnu.ac.in
Qualifications
Ph.D. (University of Zurich, Switzerland)
Areas of Interest/Specialization
HIV immunology, Gut microbiology, Mucosal immunity and inflammation, HIV-H.pylori co-infection, Aging and Immune exhaustion.
Experience
* Assistant Professor: School of Biotechnology, Jawaharlal Nehru University, New Delhi (June 2014- present).
* Immunology Staff Scientist at Hawaii Center for AIDS, John A. Burns School of Medicine, University of Hawaii, USA (2011-2014).
* Postdoctoral fellowship in HIV-immunology from University of California, San Francisco (UCSF), USA (2008-2011).
Awards & Honours
* Merit certificate in B.Sc. (1998).
* Fellowship award by Department of Biotechnology (DBT), Govt. of India, New Delhi, India (1998-2000).
* Fellowship by Biotech Consortium India Ltd. (BCIL), New Delhi, India (2000-2001)
* Invited speaker in DST-Inspire Internship Science Camp-2015 on 6.11.2015 at the Botany Department, Allahabad University.
* Young Scientist Award by Association of Microbiologists of India (December 7-10, 2015)
* Successfully completed UGC sponsored orientation course at Human Resource Development Centre, Jawaharlal Nehru University, with "A" grade (16.11.2015-11.12.2015).
* Life member of Indian Immunology Society (IIS).
* Life membership of Association of Microbiologist of India (AMI).
International Collaboration/Consultancy
* Dr. Abhishek Kumar, German Cancer Research Center (DKFZ) in Heidelberg, Germany.
Best Peer Reviewed Publications
1. Abdel-Mohsen M, Chavez L, Ravi Tandon, Chew GM, Deng X, Danesh A, Keating S, Lanteri M, Samuels ML, Hoh R, Sacha JB, Norris PJ, Niki T, Shikuma CM, Hirashima M, Deeks SG, Ndhlovu LC, Pillai SK. "Human Galectin-9 Is a Potent Mediator of HIV Transcription and Reactivation" PLoS Pathog. 2016 Jun 2;12(6):e1005677.doi:10.1371/journal.ppat.1005677. eCollection 2016 Jun
2. Ravi Tandon, Chew GM, Byron MM, Borrow P, Niki T, Hirashima M, Barbour J, Norris PJ, Martin J, Deeks S, Ndhlovu L. Galectin-9 is Rapidly Released during Acute HIV-1 Infection and Remains Sustained at High Levels Despite Viral Suppression Even In Elite Controllers. AIDS Res Hum Retroviruses. 2014 Apr 30.

3. Ravi Tandon, Maria T. M. Giret, Sengupta D, York VA, Wiznia AA, Rosenberg MG, Kallas EG, Ndhlovu LC, Nixon DF. Age-related Expansion of Tim-3 Expressing T cells in Vertically HIV-1 Infected Children. PLoS One. 2012; 7 (9): e45733.

4. R. Brad Jones, Keith E. Garrison, Shariq Mujib, Vesna Mihajlovic, Nasra Aidarus, Diana V. Hunter, Eric Martin, Vivek M. John, Wei Zhan, Nabil F. Faruk, Gabor Gyenes, Neil C. Sheppard, Ingrid M. Priumboom-Brees, David Goodwin, Lianchun Chen, Melanie Rieger, Sophie Muscat-King, Peter T. Loudon, Cole Stanley, Sara J. Holditch, Jessica C. Wong, Kiera Clayton, Erick Duan, Haihan Song, Yang Xu, Devi SenGupta, Ravi Tandon, Jonah B. Sacha, Mark A. Brockman, Erika Benko, Colin Kovacs, Douglas F. Nixon, Mario A. Ostrowski. HERV-K(HML-2)-Specific CD8+ T-cells Recognize and Eliminate Cells Infected with Globally Diverse HIV-1, HIV-2 and SIV Primary Isolates. Journal of Clinical Investigation. 2012 Nov 12. doi:pii: 64560. 10.1172/JCI64560
5. Ravi Tandon, SenGupta D, Ndhlovu LC, Vieira RG, Jones RB, York VA, Vieira VA, Sharp ER, Wiznia AA, Ostrowski MA, Rosenberg MG, Nixon DF. Identification of Human Endogenous Retrovirus (HERV)-specific T cell responses in vertically HIV-1-infected subjects. J Virol. 2011 Aug 3. doi: 10.1128/JVI.05418-11