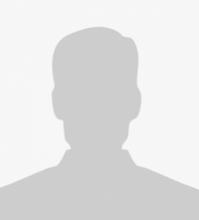 Centre/School/Special Centre:
Centre for International Politics, Organization and Disarmament,
School of International Studies
Email:
shivajikumar@mail.jnu.ac.in , shivajik2050@gmail.com
Qualifications:
Ph.D., The Ohio State University (USA) and M.A. Purdue University (USA)
Areas of Interest/Specialization:
I focus on the impact of domestic identities of Asian states on their foreign policies. My research – under review or under preparation for submission to journals, including Security Studies, Foreign Policy Analysis, and Survival – has received support from several grants and fellowships, such as the Ford Foundation International Doctoral Fellowship and Mershon Center Research Grant. I investigate why certain identities remain underexplored despite their intuitively acknowledged presence and how they affect foreign policies. 

My specific research and instructional interests are in the areas of theories of International Relations with special focus on constructivism, linkages between domestic politics and foreign policy, India's identity politics and foreign policy nexus, India-US Relations, India-Sino Relations, and Multimethod research Qualitative (discourse analysis) and quantitative (large-N public opinion surveys).
Awards & Honours:
* Mershon Centre Research Grant, The Ohio State University 2011-12.

* International Research Travel Grant, Office of International Affairs, The Ohio State University, 2010-11

* Ford Foundation Doctoral International Fellowship, 2003. 
International Collaboration/Consultancy:
Currently collaborating with colleagues from the National University of Singapore and Johns Hopkins University on building databases of great power identities (1800-2010). 
Best Peer Reviewed Publications (upto 5):
* "India's Identity Dilemma and Global Liberal Hegemony: Western or Asian?" under review with Security Studies.

* "The Nexus between India's Public Opinion and Discourse Analysis: The Benefits of a Multimethod Design" under review with Foreign Policy Analysis.

* "India-US Relations: Looking back to Move Forward" under review with Survival.